For more information about our renowned services, call us at 905-614-1320
For all your bathroom vent cleaning and maintenance projects, call Indoor Air Maintenance and Service!
Impeccable Vent Cleaning Solutions
The experts at Indoor Air Maintenance and Service take great pride in our proficiency at evaluating, cleaning and maintaining your bathroom vents to reduce the occurrence of mould and mildew and enhance your indoor air quality. Thanks to our use of the latest cleaning tools and techniques, including the use of state-of-the-art vacuum systems to sweep up even the tiniest particles, we ensure impeccable vent cleaning solutions that will stand up to any inspection. By removing dust and dirt build-up from all the different parts, we help improve your system's overall efficiency and increase airflow.

This will prevent the accumulation of harmful bacteria. Read more about the benefits of our vent cleaning solutions below or just give us a call.
Enhancing your air quality since 2016.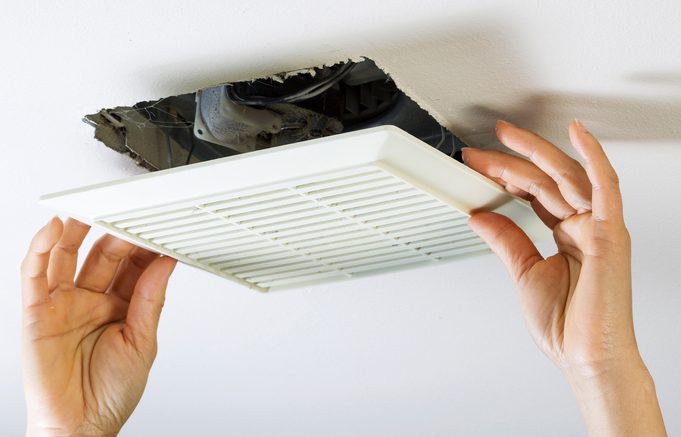 BREATHE BETTER
  

LIVE BETTER
Fan Coil Maintenance and Service
Dryer Vent and Interior Cleaning
Bathroom Vent Cleaning
Make-up Air Shaft Cleaning and Balancing
FirstLine Defense Microbial Protection
Unwavering Integrity and Professionalism
Impeccable Quality
Licensed and PMII Certified Technicians
Budget-Friendly Plans
Mississauga
Brampton
GTA
Ottawa
How to Tell Your Bathroom Vents Need Cleaning
It's not uncommon for people to overlook their fans and vents when cleaning the bathroom, or to just give the outer surface of these openings a perfunctory wipe down. However, leaving the in-depth cleans for too long can lead to hazardous fungal and mould growth of fungus, which aside from being a chore to clean, can also lead to severe health complications.

So how can you tell that your bathroom vents need a deep-clean? Lingering odors, steam and moisture building up in the bathroom as well as a higher incidence of respiratory issues are all signs that your fans and vents are getting clogged.

Looking for professional help? Call the experts at Indoor Air Maintenance and Service today!
Stop harmful bacteria in its tracks.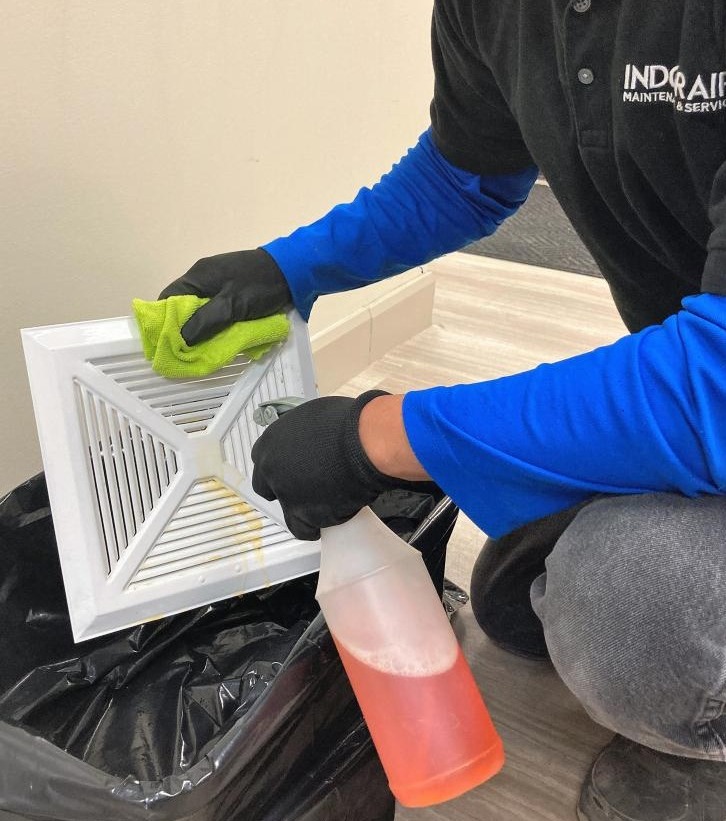 We'd be more than happy to be part of your next project
Get in touch with us today and let us make your building breathe again!
Indoor Air Maintenance and Service is committed to ensuring that the collection and processing of data carried out by our
indoorairtech.ca
site complies with the General Data Protection Regulations (GDPR) and the Data Protection Act. To know and exercise your rights, particularly concerning the withdrawal of consent to the use of collected data, please consult our
privacy policy